---
Check out this excellent video that includes a spatchcocked chicken seasoned with out very own Texas Tandoori.
---
---
Check out this video for delicious Chicken Lollipops made with our Texas Tandoori Rub.
---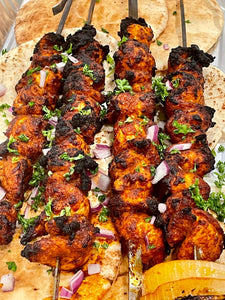 ---
We won the 2019 Dallas Eggfest with this recipe, using it to make 40 lbs of chicken tenders for 500 guests.  Just mix our Texas Tandoori rub with oil and apply to chicken. Thanks to our flavorful rub, there's no need for a long marinade.